Sometimes The Best Call To Action Is Provocative Political Theater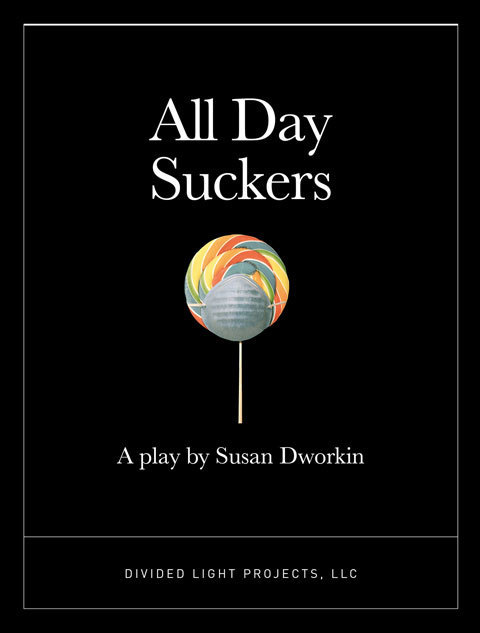 Author Susan Dworkin's experiences during her husband's long final illness convinced her of the need to revise and revitalize the medical system. What she learned then inspired ALL DAY SUCKERS, a dark comedy in which one sick man's daughter does battle with American health care.
A hit at the New York Fringe Festival, a recent smash on Zoom, ALL DAY SUCKERS received rave reviews from New York critics.
"ALL DAY SUCKERS puts a human face on a frustrating double whammy faced by many Americans today...health care costs keep skyrocketing and soulless insurance conglomerates are becoming increasingly dominant. The young generation has to stay on high alert to navigate the system without going bankrupt. "
Ethan Kanfer | Show Business Weekly
"...Dworkin's thought-provoking, emotional and, yes, funny play takes us on one person's harrowing journey through the modern American health care system..."
Alyssa Simon | NYTheatre.com
"You will find yourself laughing and laughing until the seriousness of it all sets in."
Oscar E. Moore | Talk Entertainment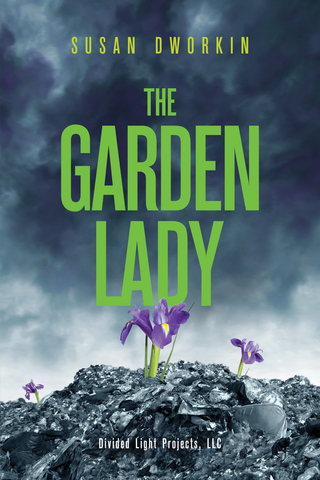 "A moving redemption story -- but also an edge-of-your-seat suspense drama."
~Colin Harrington, The Berkshire Eagle
"Entertaining and witty, The Garden Lady asks some penetrating questions about the lies we tell ourselves in order to keep going."
~Yona Zeldis McDonough, Lilith Magazine
"Dworkin's books and plays have the ability to draw us into dreams of justice and to make them irresistibly practical, humorous and human."
~Gloria Steinem
THE GARDEN LADY by New York Times best-selling author Susan Dworkin, is a novel about unexpected love and the magic of redemption. Urgent and compelling, this novel, set in New Jersey, resonates with today's headlines as it poses the ethical question: How do we live with what we know but choose not to think about or act upon?
Maxie Dash, the heroine of THE GARDEN LADY, is a famous beauty, a fashion icon, the face of national TV ads. On the cusp of her 50s, Maxie decides to make a new marriage to a rich man who will guarantee her an affluent life and future security. Amazingly she finds the perfect man. Even more amazingly, she grows to love him. And Albert adores her. He gives her everything she desires and willingly supports her favorite charities. All he asks in return is that she give him her love and her loyalty and agree to know nothing -- absolutely nothing -- about his business.

But knowing nothing grows harder when Albert's enemies appear. Could their accusations against him involve her? Could her simple willful silence actually be the same thing as complicity? Will her attempt to build a garden in the middle of a huge New Jersey landfill be the key to her redemption?

THE GARDEN LADY reads like a thriller or a binge-worthy series. Entertaining and provocative, it is packed with dark humor and ethical insights, and offers us a female protagonist you will never forget.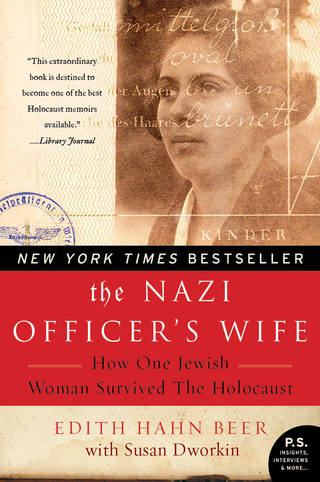 "A beautiful story of survival, an inspiring tale of overcoming fear."
~Washington Jewish Week

THE NAZI OFFICER'S WIFE -- now among the most popular books on Apple's iBooks -- is a true memoir of love and terror in the Third Reich which Dworkin wrote with the woman who lived it, the late Edith Hahn Beer.
The new edition includes:
> Updated accounts of the people in Edith's life
> Comments from Edith's daughter and grandson
> Stimulating discussion questions for book clubs
The new edition is available on line in paperback and kindle editions, and in bookstores everywhere. Order the audiobook featuring Barbara Rosenblat (Orange is the New Black) available on iTunes, Audible and Amazon.