"Susan Dworkin's books and plays have the ability to draw us into new dreams of justice, and to make them irresistibly practical, humorous and human." ~Gloria Steinem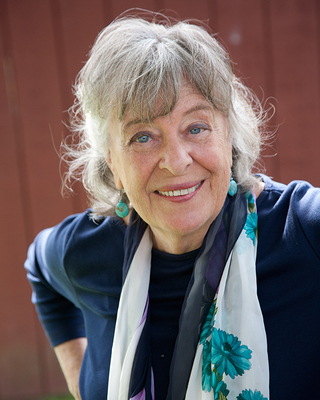 In addition to her newest novel, THE COMMONS, Susan Dworkin has written half a dozen plays and published 14 books, among them the international bestseller THE NAZI OFFICER'S WIFE, which has ranked in the top ten on multiple New York Times and Amazon best sellers lists. Susan wrote THE NAZI OFFICER'S WIFE — a true story of love and terror in the Third Reich — with the woman who lived it, the late Edith Hahn Beer. Called by Library Journal "one of the best Holocaust memoirs", THE NAZI OFFICER'S WIFE, is available in print and Kindle editions and also as an award-winning audiobook from Audible.

Early stints at the US Department of Agriculture and as a journalist covering international aid projects left Susan with a fascination for all things farming. Her book, THE VIKING IN THE WHEAT FIELD, a consumer-friendly guide to agricultural politics, is about the crusading seed banker, Dr. Bent Skovmand, and the future of world food security. Her play, THE FARM BILL, (described by one director as "comic and scathing") chronicles the political awakening of a low level clerk at the mammoth USDA. Short, funny, easy-to-produce, it is ideal for classes and meetings.

For ten years, Susan was a contributing editor at Ms. Magazine, interviewing celebrities like Meryl Streep, Whoopi Goldberg, Carol Burnett, Danny Glover, and Roseanne Barr. Her classic film study, MAKING TOOTSIE, investigates how Dustin Hoffman, Sydney Pollack and Jessica Lange made the great comedy of a man who must live for a while as a woman. Her biography of Bess Myerson at the Miss American Pageant, MISS AMERICA 1945, won honors from the New York State Historical Society.

Susan's much-praised audiobook productions include Milton Steinberg's AS A DRIVEN LEAF, THE SLAVE and THE MAGICIAN by Isaac Bashevis Singer, Edna Ferber's great coming-of-age novel FANNY HERSELF, and THE STORIES OF I.L. PERETZ (in a new English translation.)

Her newest novel, THE COMMONS, is a gripping science fiction adventure, set in the not-too-distant future, about an extraordinary alliance of farmers, plant scientists and young musicians fighting to save the world from starvation.

Susan is a frequent guest speaker at academic and literary conferences. She also has appeared on news/talk programs including The Leonard Lopate Show, Living on Earth and On Point with Tom Ashbrook.

Susan is based in the Berkshires and is available for interviews and speaking engagements.