Enjoy an audio excerpt from my new eco-thriller THE COMMONS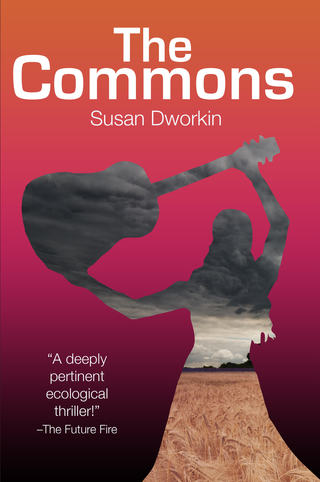 Fresh from the success of her New York Times Best Seller, THE NAZI OFFICER'S WIFE, Susan Dworkin has penned a thrilling new novel — THE COMMONS — about a future society facing a catastrophic threat to the food supply.

It is the year 2165. Climate change has impoverished the world. One giant corporation governs North America. When a fierce wheat plague threatens everyone with starvation, an alliance of plant scientists, robot spies, and fed-up farmers organize to fight it. And at their center is a young pop singer named Lizzie who quite unexpectedly becomes the voice of an agrarian revolution.
Select Praise for THE COMMONS


"Absorbing and very enjoyable reading for those who love espionage novels, thrillers, mysteries and science fiction"
COLIN HARRINGTON | The Berkshire Eagle


"A great futuristic coming of age novel. A must-read!"
RICHARD ZEYEN | Prof. Emer., Plant Pathology, University of Minnesota


"If you enjoy sci-fi and agriculture too, and you think the current dominant system just might be sitting on the precipice of a dangerous fate, this book is for you. The writing is quick, playful, vibrant — chock full of surprising descriptive embellishments guaranteed to keep the reader entertained. "
KAY MACDONALD | Big Picture Agriculture


"With wit and a breezy style, Dworkin brings us feisty, strong characters striving to be individuals in a tightly controlled society."
BARBARA GREENBAUM | Berkshire Edge


"I loved this book! Every time I chuckled, which was often, I had to remind myself that Dworkin's agricultural dystopia is where we really seem to be heading. The science writing is astonishing -- brilliantly done!"
DR. ROY C. GOULD | Harvard-Smithsonian Center for Astrophysics


"an intelligent and deeply pertinent ecological thriller...a bouncing, exciting adventure that is a pleasure to read as well as an intellectual treat"
KATE ONYETT | The Future Fire


"A paean to the power of song as a subversive, vital agent for change…What an amazing feat, to write a novel that brings music, science, environment and politics onto every page!"
MEL MARVIN | Composer, The Grinch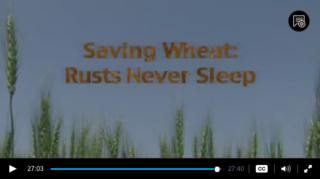 See Susan Dworkin in the Emmy-award winning documentary, SAVING WHEAT: RUSTS NEVER SLEEP from Twin Cities Public Television and the University of Minnesota Plant Pathology Department.